JOHN C. RICOTTA & ASSOCIATES, INC.
REAL ESTATE SALES
VACATION RENTALS
1181 MAIN STREET CHATHAM, MA 02633 SALES: 508.945.5000 RENTALS: 508.945.0440
Our Chatham Sales Associates
« return to our sales associates page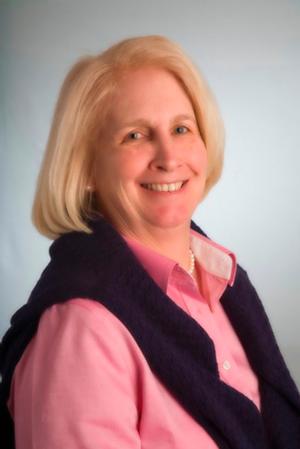 Judy Smith, Chatham REALTOR®
Sales Broker
Licensed to Practice Real Estate in Massachusetts
Contact Judy Smith by E-Mail
Judy Smith has been in the real estate business since 1986 and has been a top producer for John Ricotta in 1989. Judy has successfully helped Sellers market their property and has enjoyed finding Buyers their special piece of Cape Cod. She admits it's a terrific feeling when you have sold 3 and 4 homes to the same customer—It s a tribute to hard work and perseverance. Judy specializes in Chatham, Orleans, Harwich and Brewster and she has assisted clients in finding the perfect summer getaway, retirement home or very first home. She also specializes in waterfront and water view properties.

Judy grew up outside of Boston and summered on Cape Cod since she was a child. She graduated from Thayer Academy in Braintree, MA in 1974 and attended Ursinus College in Collegeville, Pennsylvania where she was a health and physical education major. In 2000, she was inducted into the hall of fame at Thayer Academy. She moved to Cape Cod full time in 1978 where she has raised her three daughters: Hallie who graduated from Duke University, Sarah who graduated from Syracuse University and Julia who graduated from Lafayette College in 2007.

Judy's adorable silver miniature poodle, Sadie, is loved by all.
Please contact Judy via email at Judy@RicottaRealEstate.com, or via cellphone at (508) 274.4100.
Contact Judy Smith by E-Mail
Cell: 508-274-4100
Office: 508-945-5000
Direct: 508-945-5001
Fax: 508-348-2404 (private direct)

Judy Smith's Cape Cod Real Estate for Sale
Judy Smith's Recent Sales as Sellers' Agent
Magnificent Polhemus Custom Cape

60 Bay Lane, Chatham, MA

78 Seapine Road, North Chatham, MA

55 Frost Fish Hill, North Chatham, MA

45 Chatham Bars Avenue, Chatham, MA

20 Chatham Bars Avenue, Chatham, MA

Beautiful Harbor Coves!

162 Seapine Road, North Chatham, MA

188 Woodland Way, North Chatham, MA

46 Potonumecot Road, Chatham, MA

106 A. Leonard Way, Chatham, MA

Private Sandy Beach!

16 Oyster Drive, Chatham, MA

Centrally Located Ranch

192 Orleans Road, Chatham, MA

Waterfront Condo

22 Starfish Lane, Chatham, MA

Great Riverbay Location!

91 Monomoyic Way, Chatham, MA

Beautiful Oyster Heights Condo

97 Depot Road #18, Chatham, MA

Immaculate Ranch at Unbeatable Price!

26 Red River Road, Harwich, MA