JOHN C. RICOTTA & ASSOCIATES, INC.
REAL ESTATE SALES
VACATION RENTALS
1181 MAIN STREET CHATHAM, MA 02633 SALES: 508.945.5000 RENTALS: 508.945.0440
Rental Rewards
John C. Ricotta & Associates is proud to partner with some of our favorite local restaurants and businesses to offer great discounts and freebies through our rental rewards program. In-season renters will be given one coupon for every Rental Reward listed below upon check-in! Check out the interactive map below to see the location of each Rental Reward business.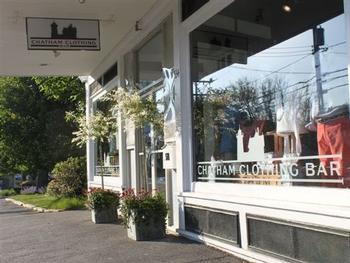 Chatham Clothing Bar

10% Off - Chatham T Company is owned and operated by Sandra Wycoff. The doors first opened in Chatham on Memorial Day Weekend of 1979 and since then has been a huge success!! We currently have three locations on Main Street in Chatham: Chatham T Kids, Chatham Clothing Bar, and our newest addition: Chatham Clothing Co. We take pride in and guarantee every product we sell. Our staff is knowledgeable and is willing to assist our customers with a professional and courteous attitude. Please come by to say hello!
= Rental Rewards