JOHN C. RICOTTA & ASSOCIATES, INC.
REAL ESTATE SALES
VACATION RENTALS
1181 MAIN STREET CHATHAM, MA 02633 SALES: 508.945.5000 RENTALS: 508.945.0440
Rental Rewards
John C. Ricotta & Associates is proud to partner with some of our favorite local restaurants and businesses to offer great discounts and freebies through our rental rewards program. In-season renters will be given one coupon for every Rental Reward listed below upon check-in! Check out the interactive map below to see the location of each Rental Reward business.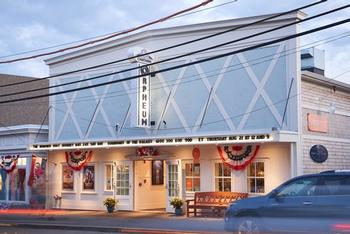 Chatham Orpheum Theater

Free Small Bag of Popcorn - The original Orpheum Theater opened in 1916 as Chatham's first and only movie house. From the early days of silent films through the blockbuster era of JAWS, our Main Street movie theater was a magical place for 72 years — a year-round destination where generations of Cape Cod families and summer visitors could enjoy gripping dramas, slapstick comedies, joyous musicals or swashbuckling adventure films week after week.
= Rental Rewards